Prefer speaking with a human to filling out a form? call us and we will connect you with an expert member who can help you.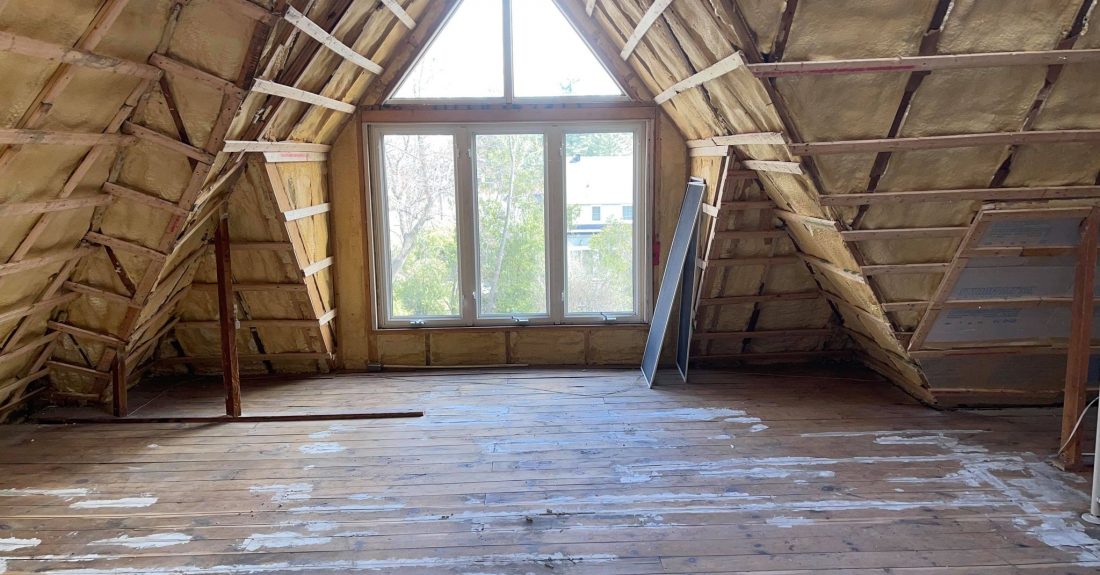 Professional and safe asbestos removal services in Ottawa
Asbestos is a naturally occurring fibrous material that was a common building material used in the construction of thousands of homes, especially properties constructed before 1990. Asbestos may be present in areas like roofing, popcorn ceilings, vermiculite insulation, shingles, plaster and stucco, floor and ceiling tiles, among others. 
Asbestos can remain safely in a building without harming the occupants if it remains undisturbed, however, asbestos materials have a crystalline structure that is prone to breaking down over time, releasing thousands of airborne fibres that can have serious health effects if inhaled. 
Be safe from the risks of asbestos
Thinking about renovating your old home? Chances are, a number of the building structures you plan to renovate have asbestos materials present within them.
Unfortunately, asbestos identification is hard to perform for untrained professionals, which can have serious consequences for both you and the workers on your property if asbestos containing materials are disturbed without proper removal prior to renovating the home. 
If you're unsure about whether your home contains asbestos or not, contact Khans Corp's fully insured and trained asbestos removal professionals for a full inspection of your Ottawa property today!
Schedule an inspection
How is asbestos dangerous for my health?
Found in thousands of homes built during the 1950s to 1990s era, asbestos has been dubbed the "silent killer" due to the immense health risks it poses. Once disturbed, asbestos-containing materials release thousands of microscopic fibres into the air within your home. 
Prolonged inhalation and exposure to asbestos can cause respiratory diseases like mesothelioma, lung cancer and significant lung tissue damage, and has been a leading cause of work-related deaths for workers in Canada. 
Asbestos testing and asbestos removal services in Ottawa and surrounding areas
Asbestos is classified as regulated hazardous waste, and should only be handled and removed by trained professionals. Khans Corp is equipped with the latest training and state-of-the-art equipment required to identify and safely remove asbestos from older residential and commercial properties in Ottawa and surrounding areas. 
Our asbestos abatement services include:
Asbestos inspection and testing
If you are unsure whether building materials in your residential or commercial property contain asbestos, our professionals can perform an in-depth inspection to address all your concerns. 
Since asbestos fibres are too small to be seen by the naked eye, our professionals will use specialized equipment to take samples and test suspected building materials for the presence of asbestos at an accredited laboratory. The areas where asbestos can frequently be found include:
Roofs and attics 

Kitchens and bathrooms

Ceilings and floors

Decks, pipe insulation and exterior walls

Basements

Doors and windows
Asbestos abatement and removal
We have a highly trained, licensed and insured asbestos team that is well versed with regulated asbestos abatement and removal procedures. 
After positively identifying asbestos contaminated materials, we follow stringent protocols to minimize airborne contamination and ensure safe and environmentally conscious disposal of contaminated building materials. 
Asbestos clearance inspection and safety certification
Our work doesn't end with asbestos removal from your property. After every completed asbestos abatement project, we will reinspect the property for asbestos and confirm that all contaminated materials have been properly removed before determining if it is safe for occupants and workers to inhabit there. 
Leave asbestos removal to the pros!
Asbestos abatement projects require specialized skills and equipment to complete safely and effectively. If you're unsure about the presence of asbestos in your Ottawa property, don't waste a moment. 
Call the trusted asbestos removal experts at Khans Corp today!
ASBESTOS REMOVAL
MOLD REMEDIATION
CLEAN DEMOLITION
WE DO IT ALL
Asbestos and Mold Remediation