Prefer speaking with a human to filling out a form? call us and we will connect you with an expert member who can help you.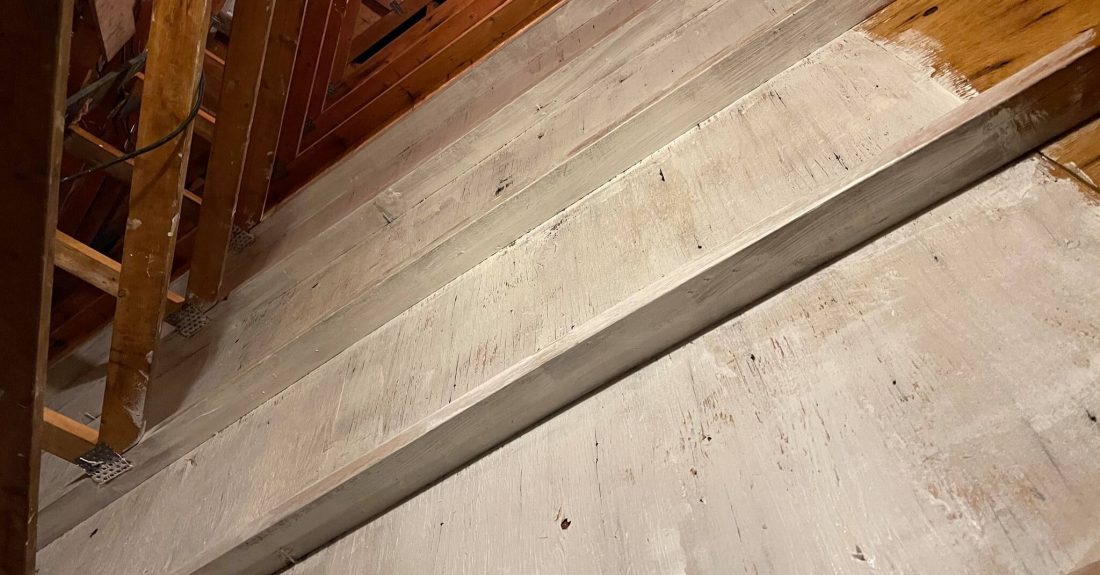 Professional mold inspection and mold remediation services in Ottawa
Thousands of mold varieties exist both indoors and outdoors. Mold spores are miniscule, and can easily enter your home through open entryways, windows, vents and HVAC systems. They may also attach themselves to clothing or pet fur and be carried indoors on living hosts. 
Mold spores thrive in spaces with adequate moisture, such as areas with frequent or recent leakage and water damage. Certain building materials like ceiling tiles, drywall, wood products, paints, and insulation materials can support active growth by providing it with the required nutrients. 
Don't let mold encroach upon your health and home
It can take as little as 24-48 hours for mold to spread through your property after water damage. 
If you see signs of mold in your Ottawa home, it is crucial that you act as quickly as possible to have it inspected and remediated to prevent further damage. Khans Corp's professional mold remediation specialists are equipped with the expertise to handle all kinds of mold damage concerns. Get an on-site assessment today!
How does mold damage my health and property?
Black mold or toxic mold infestations, while rare, can have severe health effects like nausea, respiratory bleeding, pneumonia and bronchitis for you and your family. Long term exposure to even harmless varieties of mold can have a detrimental effect on your health. For people with mold sensitivity, the symptoms may present themselves as:
Red or itchy eyes

Irritated skin

Wheezing

Stuffy nose

Upper respiratory tract symptoms
People with underlying conditions like mold allergies or asthma may also experience severe reactions, including shortness of breath or fever. 
Active mold can also eat away at your building's foundations, severely damaging structural features like support beams, walls, ceilings, floors, window fittings, and more. Along with causing structural weakness, mold damage also has a significant impact on your property's curb appeal and value.  
Mold remediation services for Ottawa and surrounding areas
Khans Corp provides complete mold inspection and remediation services for residential and commercial properties in Ottawa and surrounding areas. Our professionals use state-of-the-art technology to identify problem areas and remove mold efficiently to restore your property. 
Our mold remediation services include:
Full mold inspection
Our specialists will perform a thorough observation and document any problem areas for mold growth across your entire property. If required, we will also take atmospheric moisture and air quality readings, and samples from surfaces of suspected mold growth. The places we survey include:
Bathrooms

Attics

Basements

Inside spaces of walls, drywall and insulation

Windows

Crawlspaces 

Window fittings
Mold remediation and removal
When dealing with a mold infestation, our experts conduct an in-depth assessment before devising a remediation plan to contain and remove growths from problem areas, as well as prevent any future recurrences. We have the technology and expertise necessary to handle mold removal tasks of any scope, including for hazardous variants like black mold infestations. 
Apart from clearing localized growths, we can also recommend and apply anti fungal and anti mould products to areas of concern to prevent any repeat infestations.
Clearance inspection
We will perform a full sweep of your residential or commercial property after a mold removal procedure to ensure that all sources of mold have been removed and any potential leakages that could create the right environment for a reoccurrence have been repaired. 
Live life, mold-free!
At Khans Corp, your safety is our top priority, which is why we staff highly skilled technicians who are skilled at identifying and removing mold growth for both residential and commercial properties in. If you suspect mold growth in your home!
Call Ottawa's leading mold removal professionals today!
Certified treatments & remediation at work